'STAR TREK' CON UPDATE: Patrick Stewart, Avery Brooks coming to your town!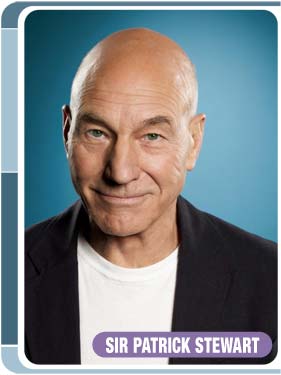 Creation Entertainment has a busy 2013 planned for Star Trek fans, and that should come as no surprise. After all, JJ Abrams's much-anticipated sequel is hitting theaters later this year, so Trek is on a lot of minds.
Things get started in Los Angeles on Feb. 15-17. Although it's officially known as the Grand Slam Convention: The Star Trek & Sci-Fi Summit, we're thinking this is pretty much all Trek all the time. Confirmed guests at the event, which will take place at the Burbank Airport Marriott Hotel, include Patrick Stewart, Jonathan Frakes, LeVar Burton, Brent Spiner, Michael Dorn, Gates McFadden and Marina Sirtis. The company is getting a lot of mileage out of the 25th anniversary of Star Trek: The Next Generation. To that end, these celebrities will all take part in a special reunion on Saturday night, Feb. 16 (separate ticket needed).
Other sci-fi guests include Ben Browder, James Marsters, Bruce Boxleitner, David Giuntoli, Steven R. McQueen, Sam Witwer, Tyler Posey, Jasika Nicole, Don Stark, Robert Picardo, Catherine Hicks, Michael Demeritt, Dominic Keating, Connor Trinneer, Jeffrey Combs, Bobby Clark, Celeste Yarnall, Armin Shimerman, Rene Auberjonois, Natalija Nogulich, William Wellman Jr. and Herb Jefferson Jr.
The TNG  reunion costs $45 to $150. Gold passes, which include autographs for some celebrities, cost $370. Preferred weekend passes cost $169. Single-day general admission tickets are $20-$25.
Creation will also host a Star Trek convention in Cherry Hill, N.J., just outside Philadelphia, on April 26-28. Guests include Avery Brooks, McFadden, Dorn, Nana Visitor, Auberjonois, Shimerman, Max Grodenchik, Aron Eisenberg, Ethan Phillips, Combs, Casey Biggs, Vaughn Armstrong and Chase Masterson.
The event, taking place at the Crowne Plaza in Cherry Hill, also features a performance by the Star Trek Rat Pack. Gold passes for the weekend cost $325, and they feature many, many autographs. Preferred weekend passes are $179. General admission: $20-$25 per day.
Chicago's mega-Star Trek convention will take place May 31 to June 2. Tickets are flying, so act quickly.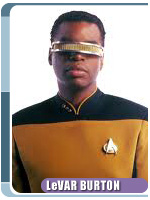 Guests include Stewart, Brooks, Frakes, Spiner, Sirtis, Dorn, Burton, McFadden, Visitor, Auberjonois, Phillips, Biggs, Combs, Armstrong, Grodenchik, Eisenberg and Masterson. The TNG reunion costs $45 to $150 (top seats are already sold out). Gold passes: $389. Preferred: $239. General admission: TBA.
Boston will seeTrekkers on June 8 and 9. Guests include Stewart, Kate Mulgrew, Nichelle Nichols, Spiner, Frakes, Sirtis, Dorn, Burton, Visitor, Auberjonois and Denise Crosby. The TNG reunion is $45 to $150. Gold passes ($199) are sold out. Preferred passes: $139. General admission: $25 each day.
The big extravaganza coming to Las Vegas on Aug. 8 to 11 at the Rio Suites Hotel is the largest Trek event of the year. There are tons of guests. A few highlights: William Shatner, Brooks, Mulgrew, George Takei, Nichols and Walter Koenig.
Go gold for $729. Go "Captain's Chair" for $499.
San Francisco will see an event in November, and so far it will feature Shatner and Frakes. There may be a Nashville, Tenn., event as well.
Beam me around the United States this year!
By John Soltes / Publisher / John@HollywoodSoapbox.com
Click here for more information.