LAST CHANCE: Will Young, Michelle Ryan welcome you to 'Cabaret'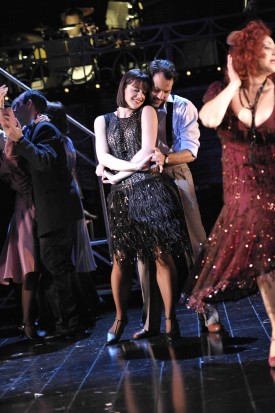 LONDON — The Cabaret on display at the Savoy Theatre in London's West End is a winning production by Rufus Norris. The show has been around the block a few times, and now it finds itself starring Will Young (Pop Idol winner) and Michelle Ryan for a limited season through Jan. 19.
Most theatergoers know the two-act musical well, whether it's memories of the Oscar-winning movie starring Liza Minnelli and Joel Grey, or the Sam Mendes-directed revival that played for years at Broadway's Studio 54. The songs, including "Wilkommen," "Maybe This Time" and "Cabaret," are equivalent to household tunes. This makes a major mounting of the iconic show a bit of a challenge. What more can be said? How does a director leave a unique stamp on the recognizable material?
Norris's take is wholly original, and he smartly baths the production in the historical era of the early 1930s, when Nazism is slowly taking over and the Weimar years are slowly winding down. Freedom, of all kinds, was on graphic display at the world-famous Kit Kat Club, a venue featuring dancing, singing, comedy and plenty of sex appeal.
In this production, Young plays the Emcee, and he does a serviceable job in the central role. Part commentator, part comic relief, part common thread throughout the disparate elements of the show, the Emcee is both integral to Cabaret, and yet oddly removed from the action. He holds our hand, even if we don't want our hand to be held, and brings us through this historical time capsule.
Young's characterization is one of energy and effusion, although he definitely channels into the darkness that's surrounding Berlin. His smiles are so large in the beginning that it becomes quite apparent when the upturned lips begin to weigh down; his best efforts to produce a laugh eventually become impossible. Everything on the outside is becoming orderly and political; everyone needs to fit a label. He performs somewhat in despair.
The main draw at the club is Sally Bowles (Ryan), a British singer stuck in Berlin. Ryan has the belting capability to bring the tunes to life, but she lacks severely in the dramatic department. There's never a true feeling of the anguish that overcomes Sally, even after she becomes pregnant. After watching these two hours and 30 minutes, I'm not sure Ryan is able to convey a real trajectory for the character. Sally's transformation in the script is profound, and yet there's not much evidence of her crashing to the bottom of her psyche.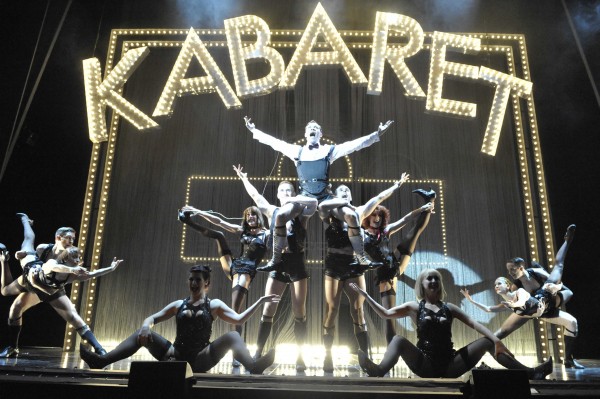 Matt Rawle is an enjoyable Cliff, a stand-in for the audience, as he's an American newly arrived in Berlin and ready to learn a thing or two about this so-called Weimar freedom. Sian Phillips is marvelous as Fraulein Schneider, a landlord who can't keep track of the liaisons under her roof.
John Kander and Fred Ebb's songs are a suitable balance between show-stopping company numbers and more intimate solo pieces. They're able to heighten the proceedings with an equal amount of comic and dramatic material. Christopher Isherwood wrote the original source material about his travels in Berlin, although its likely that with each new production of Cabaret the truth is readapted and readapted into something resembling more art rather than fact. But that's okay; it's one of the joys of this musical: the ability to interpret the show in vastly different ways.
The scenery of the production, which continues at the Savoy Theatre for a couple more weeks, is sparse, making it easier to transition between the club and Cliff's bedroom. One of these days we'll receive a Cabaret that tries its best to paint an accurate historical portrait in the staging.
For those looking for a decent production of a stellar show, featuring a unique take on the central character, this Cabaret may be worth the price of admission. But watch out. You never know what to expect on the inside of this historical funhouse.
By John Soltes / Publisher / John@HollywoodSoapbox.com
For more information on Cabaret at the Savoy Theatre, click here.