LAST CHANCE: New York City Ballet's 'The Nutcracker' still highlight of holiday season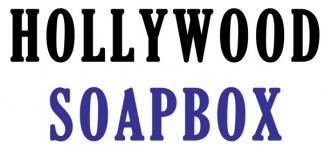 George Balanchine, the legendary choreographer, crafted perhaps the best version of The Nutcracker in the entire history of the Pyotr Ilyich Tchaikovsky masterpiece. The movements, the scenery, the spectacle all match well with the memorable music and festive mood of the audience members. There's only a few more chances left to catch The Nutcracker this year. The annual ballet runs through Dec. 30 at the David H. Koch Theater at Lincoln Center. Don't wait another year on this one.
The first act of the holiday show begins in the household of a stately manor where the kids enjoy the Christmastime charm and the adults mingle and dance in pairs. The tree in the corner twinkles, and the promise of wrapped gifts entices just about everybody. During these early moments is when Balanchine begins his spirited choreography, molding together a child's sensibility with an adult's calmer temperament. The child dancers at the New York City Ballet run up to the Christmas tree, raising their hands up high, trying to capture some of the spirit that's floating around. The adults bow to one another and take part in line dances.
Everything is thrown slightly askew when a strange family member appears with a strange gift. This nutcracker is almost immediately entrancing to the children, especially the little girl at the center of the story. She marvels at its mystery, and it doesn't take long for her (and us by proxy) to be whisked away to a magical landscape of fairies, flowers, cavaliers and a blizzard of choreography.
All of the show's staples are present and accounted for, including the mega Christmas tree that seems to grow forever, the dancing ballerinas in the snowy landscape, the multi-headed mouse king, the mother with her children hidden under her dress and the ultimate dance of the Sugar Plum Fairy. This routine never grows old.
The cast of dancers at a recent performance of Balanchine's classic was near-perfect, even if the Sugar Plum Fairy and cavalier duet seemed slightly rigid. There was no question that these two hours of performance achieved a definite sense of wonderment and majesty. Balanchine's expertise lives on, decades after the show's original incarnation. Experiencing The Nutcracker at Lincoln Center has become must-see holiday entertainment, and it lives up to all the hype.
By John Soltes / Publisher / John@HollywoodSoapbox.com
George Balanchine's The Nutcracker continues at the David H. Koch Theater until Dec. 30. Click here for more information.